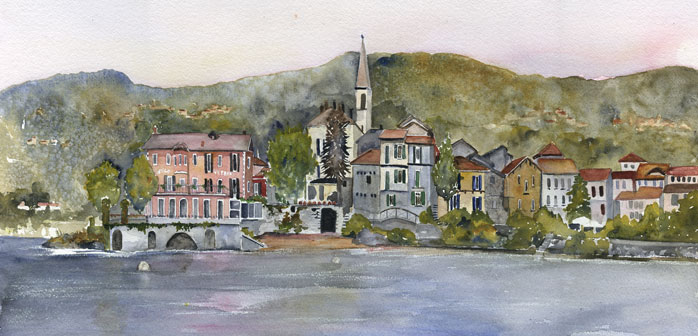 Isola dei Pescatori
Borromean Islands, Lago Maggiore
Isola dei Pescatori is regarded as one of the most picturesque locations on Lake Maggiore. Its characteristic old village has been a fishing community for centuries and is still home to around fifty people, some of whom preserve their traditional way of life.
Original Painting: Available
Framed with double mat. Framed size is 15.75″ x 25.5″.
Price: $850
Fine Art Reproductions: Available
Click here for information about ordering a Fine Art Reproduction or purchasing a painting.
Return to Italy Gallery.