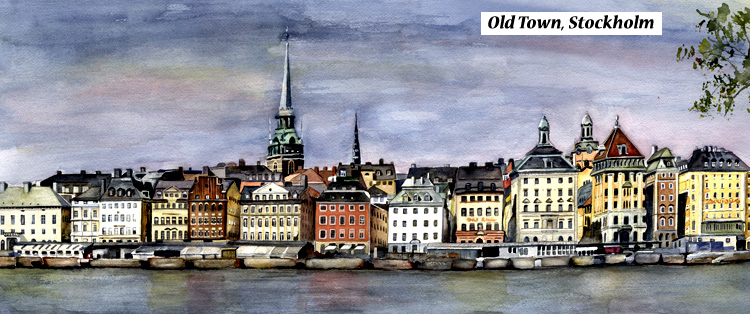 PAINTING YOUR VACATION
Over the years I have painted many scenes from vacations, special occasions, favorite settings…all  from your own photos. These have included  scenes from romantic wedding settings and honeymoon trips, Tuscan villas, vistas from fabulous hikes, exciting canoe trips, scenes from family vacations and reunions, "once in a life-time" adventures, and more.
A painting elevates that cherished event.
It says … this was a time you never want to forget.
MAKES A GREAT GIFT TOO
A painting makes a wonderful gift for weddings and anniversaries, retirement, hostess gift, moving away, welcome home, any reason at all …it is a personal gift that suits any occasion and will be cherished forever.
An attractive gift certificate is made up for the recipient; the artist will then work directly with the recipient in designing the painting.
Prices vary depending on size and complexity of subject matter, but they would typically follow the scale used for custom house portraits.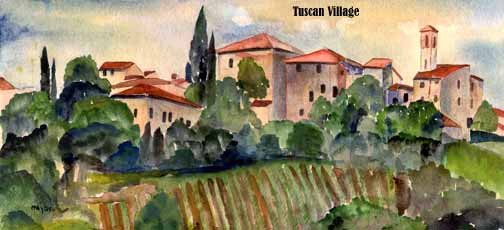 How to get started? More questions? Be in touch with me by email or phone.
 Besides having a cherished memory of your trip, you will have great fun in planning the painting with me.