Looking for something really special for that new baby in the family? How about a painting of the alphabet created with items that are specifically created to match the nursery theme and interests of the parents. Into sports? Animals? Vehicles?

Here are two paintings I recently created … these are 20″ x 16″ in watercolor on a stretched canvas. I put a layer of rough gesso on the surface to look a little like graffiti on a wall. When finished I  sprayed it with a matte finish that made it permanent.  The first one was then framed in a white floater frame…no mat, no glass…lightweight and adorable.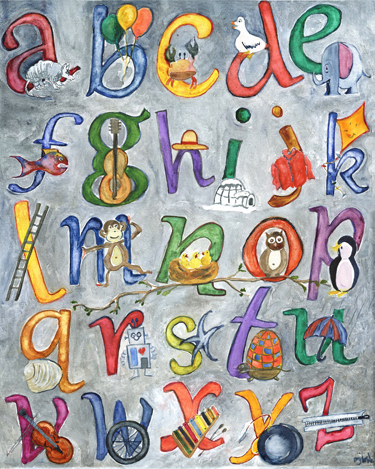 And here is one with a sports theme…items were personally requested….think of the fun! Framed in a black floater frame.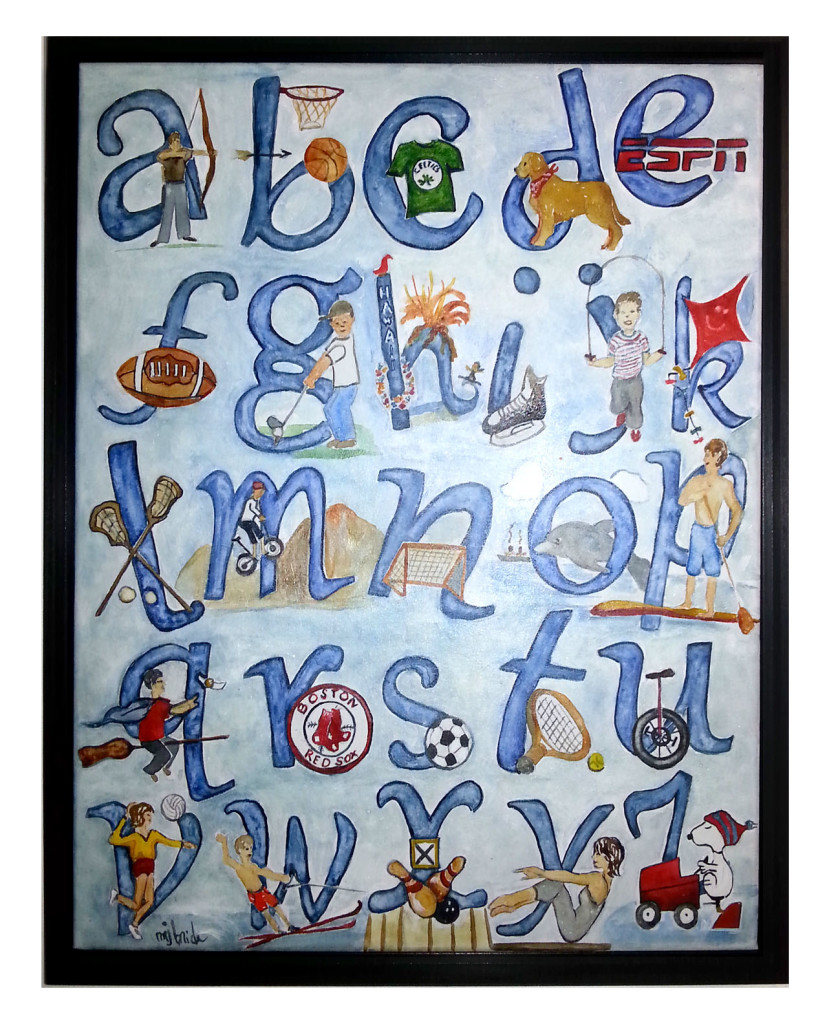 There are lots of different ways to do this…many different options and some really fun details that you will be involved in choosing. Be in touch if interested…..I'll create this heirloom for that new baby in your life.  The cost will vary with the size. Smallest size I can do is 16 x 20; that is $450 for the original painting, done to your specifications, unframed.