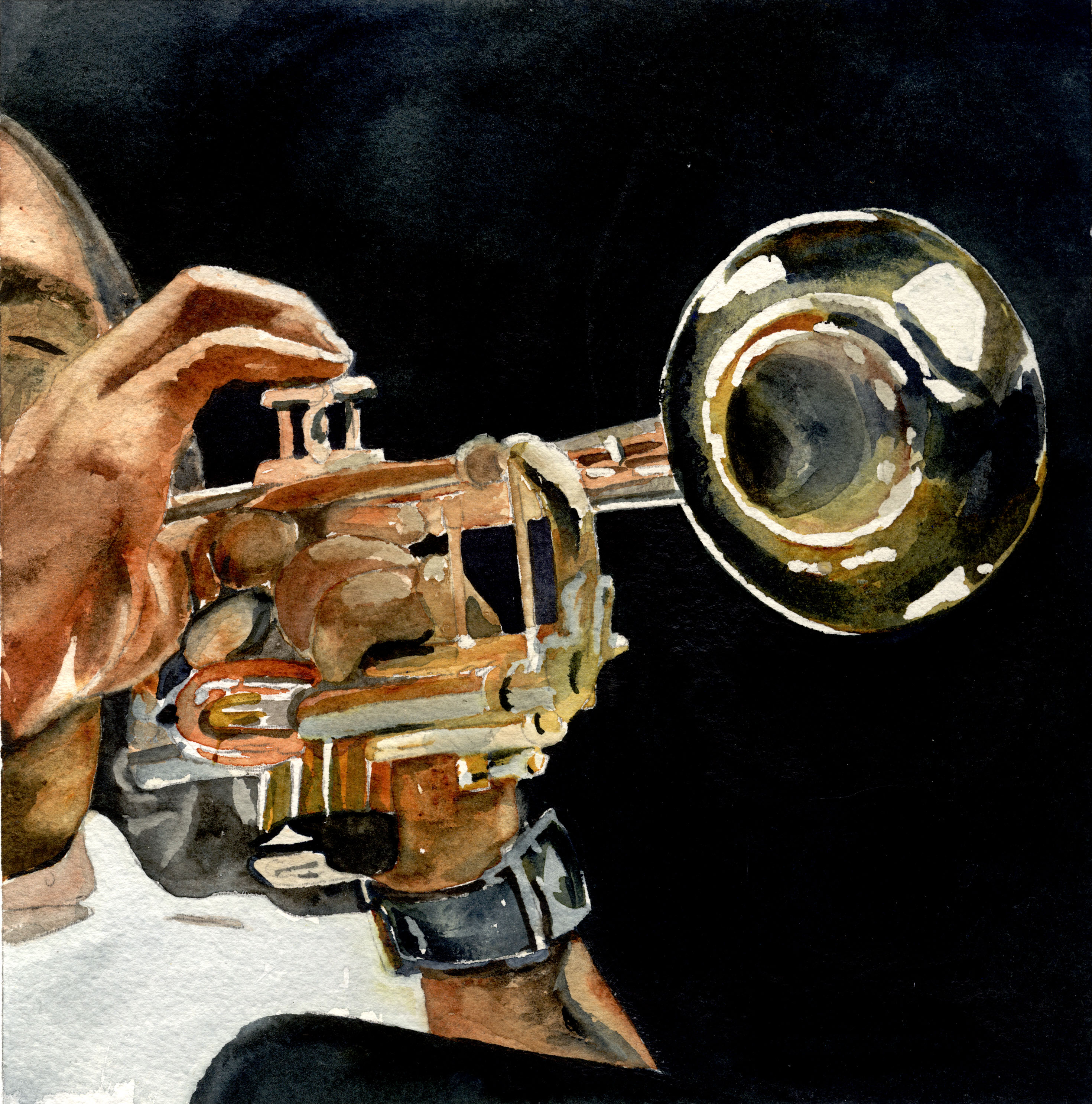 Sidemen are the heart and soul of jazz. Often unheralded, they provide tonal color and variety to a combo or a big band. Often their story is untold…at least partially…as suggested in this image of trumpeter Curtis Taylor. This view is taken from his Pittsfield CityJazz Festival appearance with Winard Harper's group. It suggests that the emphasis is on the music, not the individual, the veritable definition of a sideman.
Inspiration:  Inspired by a photo taken by Lee Everett at the 2005 Pittsfield CityJazz Festival. 
Medium: Watercolor on Paper
Framed Size: 15″ x 15″
Price: $750 (available)
Click here for information about purchasing a Fine Art Reproduction of this image.