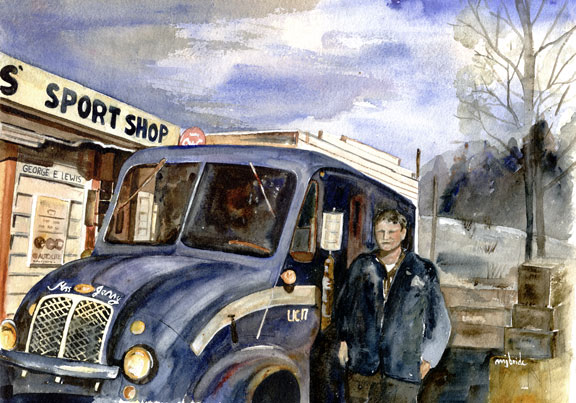 Miss Jenny – Primetime
Original Watercolor: Not Available
Fine Art Reproduction: Available
This is a painting of a blue milk truck called Miss Jenny in her prime with her driver, Don, who is now retired. I was able to locate Miss Jenny last summer, retired in a field in Cheshire, soaking up the sun and looking rusty and regal.
Click here for information about ordering a Fine Art Reproduction
Click here to return to Automotive Gallery.