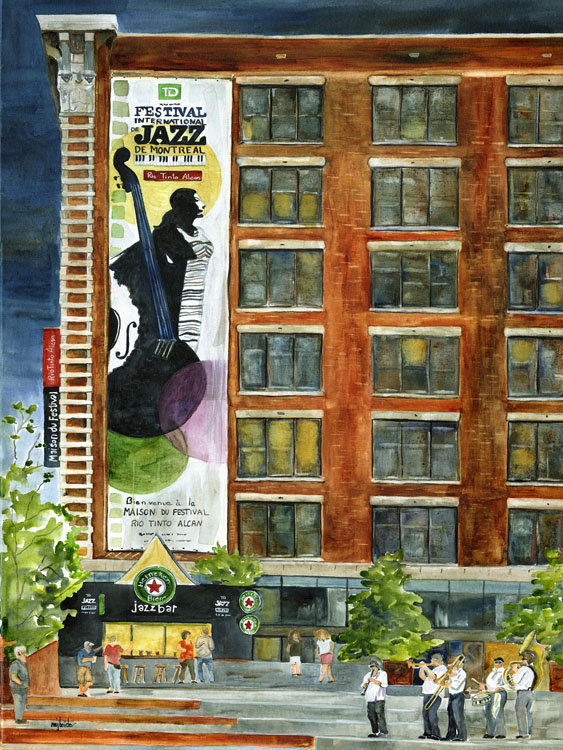 The New York Times calls it the "king" of Montreal's assorted summer cultural festivals. Its proper name is "Le Festival International de Jazz de Montreal".  To many people, the Montreal Jazz Festival is simply one of the biggest and best of the lot. With a bevy of free events and headline performers, the 11-day event draws fans from all over the world. At nearly 70 feet tall, this banner imparts the scope, in the hours before opening day.
Inspiration: A trip to the Montreal Jazz Festival in 2013 inspired this painting…that and the amazing size of that banner.
Medium: Watercolor on Stretched Canvas
Size: 26" x 38"
Framed Price: $2000 (available)
Click here for information about purchasing a Fine Art Reproduction of this image.