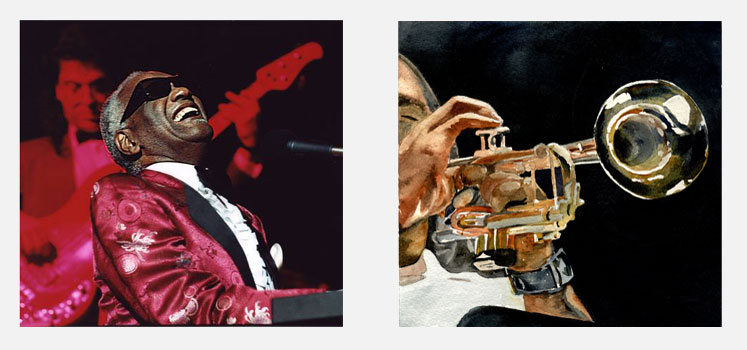 JAZZ VISIONS


August 5-27, 2016
Duo Exhibit
Jazz Performance Photography by Lee Everett
Watercolors by Marguerite Bride
Opening reception  Friday August 5, from 5-8 pm
Special silent auction on one piece signed by Dave Brubeck to benefit Berkshires Jazz.  Click for Details.
Lichtenstein Center for the Arts
25 Renne Ave,  Pittsfield, Mass.
Gallery hours are 11 am – 4 pm, Wed – Sat
or by appt with the artist.
Click here for preview of watercolors and more details about the exhibit.