Ten Spot Invitational Art Show
February 6-28, 2015
Lichtenstein Center for the Arts
28 Renne Ave
Pittsfield, MA
Ten artists will display 2-4 pieces in this invitational exhibit. I will be exhibiting some favorites from my lighthouse/seascape series. One of my paintings is on display on a billboard in somewhere in Berkshire County leading up to the 10×10 exhibit. Gallery hours are Wed-Sat. 11am-4pm. Opening Reception on Thursday, February 12, 5-7 pm.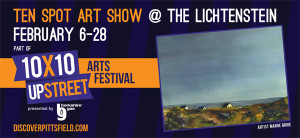 —————————————————————————————
Travels with Missie – the Artists' View
March 14 – April 13, 2015
St. Francis Gallery
Rt 102
South Lee, MA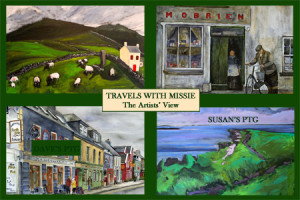 Four artists give their painterly impressions of their trip to Ireland in May of 2014 as they followed Missie the donkey's magical trek as discribed in Kevin O'Hara's book, Last of the Donkey Pilgrims. Dozens of new works in a variety of mediums and styles by artists Marguerite Bride, Susan Edwards, David King and Scott Taylor. Join us for the reception and celebration on Saturday, March 14, from 2-6 pm. Irish music, refreshments and even some readings by Kevin.