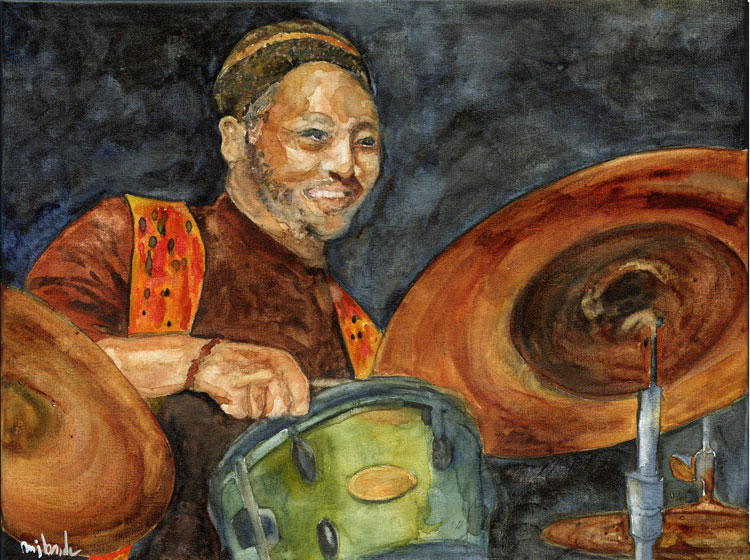 A wise person once said, "If the rhythm section isn't smiling, nobody's having fun." That could be the motto of Winard Harper, who has appeared at the Pittsfield CityJazz Festival both as Billy Taylor's drummer and as the leader of his own sextet. A most creative performer and storyteller, Winard is a skilled and charismatic clinician and communicator. He is a popular figure both in the studio and on the festival scene as in this 2007 gig in Pittsfield.
Inspiration:  Inspired by a photo taken by Lee Everett at the 2005 Pittsfield CityJazz Festival. 
Medium: Watercolor on Stretched Canvas
Framed Size: 14″ x 18″
Price: $1000 (available)
Click here for information about purchasing a Fine Art Reproduction of this image.