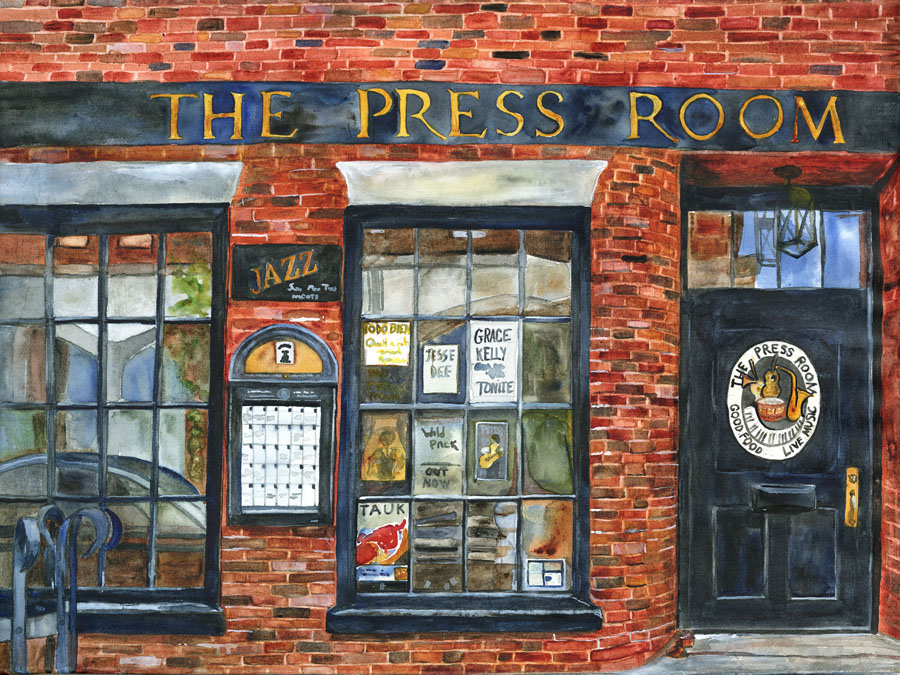 Noted for a variety of music stylings and an accessible menu, you can find music every evening at The Press Room in Portsmouth, New Hampshire. It offers regional groups, mainstream and avant-garde jazz, funk, blues, acoustic and electronic music (and the occasional Irish night), in welcoming surroundings. Since opening in 1976, The Press Room has been a place to discover music, poetry, and literature, and catch up with the lively jazz community in the seacoast area of New Hampshire.
Inspiration: Inspired by many visits to this funky jazz club in Portsmouth, New Hampshire.
Medium: Watercolor on Stretched Canvas
Size: 20" x 26"
Framed Price: $1,250 (available)
Click here for information about purchasing a Fine Art Reproduction of this image.