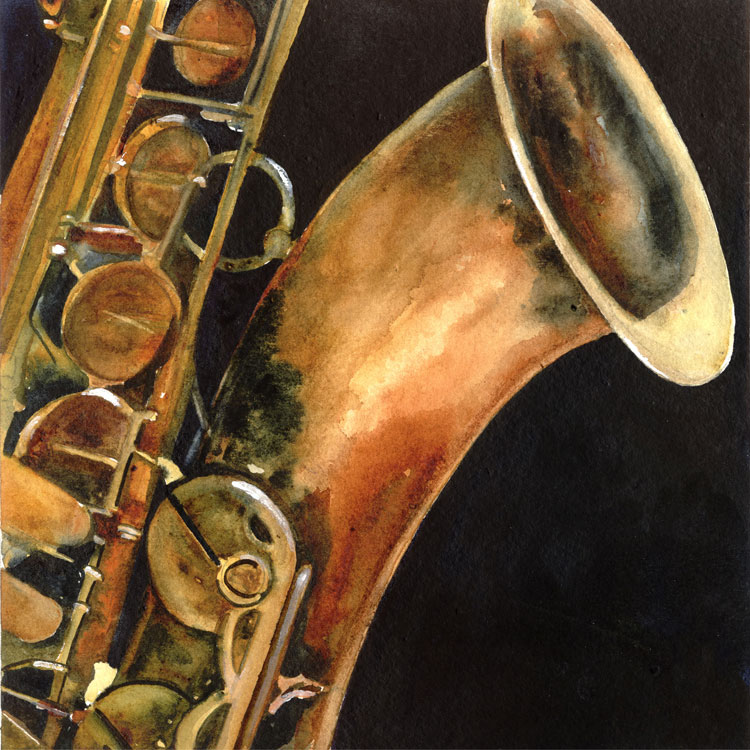 From historical figures like Charlie Parker and Gerry Mulligan to contemporaries like Grace Kelly and Claire Daly, the saxophone brings a range of emotional color to jazz. From geese honks to mournful cries, to beautiful melodies and improvised solos, the saxophone symbolizes jazz, with the potential of bringing joy to all who hear it. All the hard work that goes into the fingering and blowing turns into the joy at the business end of – in this case – Claire Daly's baritone.
Inspiration: Inspired by a photo taken by Lee Everett at the 2005 Pittsfield CityJazz Festival. This particular baritone sax belonged to Claire Daly, one of the outstanding performers that year.
Original:  Not Available
Medium:  Watercolor on Paper
Click here for information about purchasing a Fine Art Reproduction of this image.