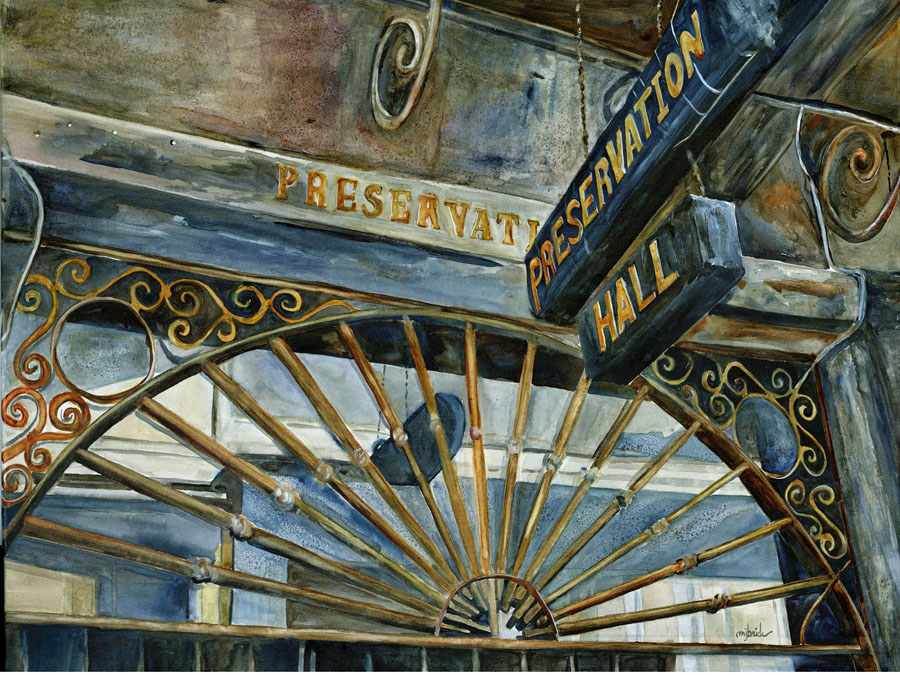 Those concerned with preserving Jazz, "America's Classical Music", can take heart in New Orlean's most revered jazz venue, Preservation Hall. Counter to its reputation, the hall is actually younger than many of the people who perform there: it was established in 1961, and is a bucket-list item for many on a pilgrimage to the birthplace of jazz. Its eponymous group, The Preservation Hall Jazz Band, tours the nation and the world, spreading the word.
Inspiration: A visit to New Orleans in 2003 and my own reference photos.
Medium: Watercolor on Stretched Canvas
Framed Size: 26" x 38"
Framed Price: $2000 (Available)
Click here for information about purchasing a Fine Art Reproduction of this image.