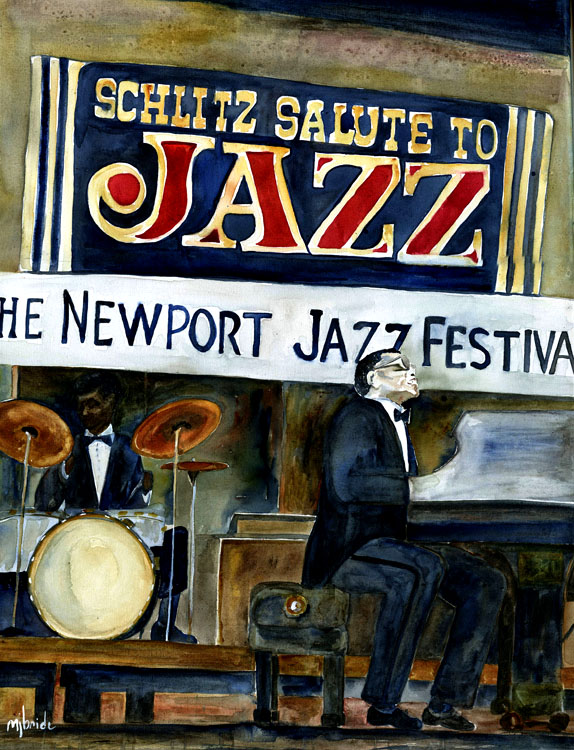 Some say that the case for jazz as a legitimate art form was made at the first Newport Jazz Festival. When pianist George Wein started the festival in 1954, he also set the stage for a new type of outdoor musical event.  The longest-running jazz festival continues to give opportunities to young musicians, and fearlessly presents jazz of all stripes. In 2016, founder Wein is still the guiding light behind this world-favorite jazz festival, exemplified here by one of the world's favorite all-genre musicians, Ray Charles.
Inspiration: I attended many Newport Jazz Festivals over the years, the reference photo for this painting was found among the archives, taken in 1968 by Ed Bride.
Medium: Watercolor on Stretched Canvas
Size: 26" x 18"
Framed Price: $1,250 (Available)
Click here for information about purchasing a Fine Art Reproduction of this image.