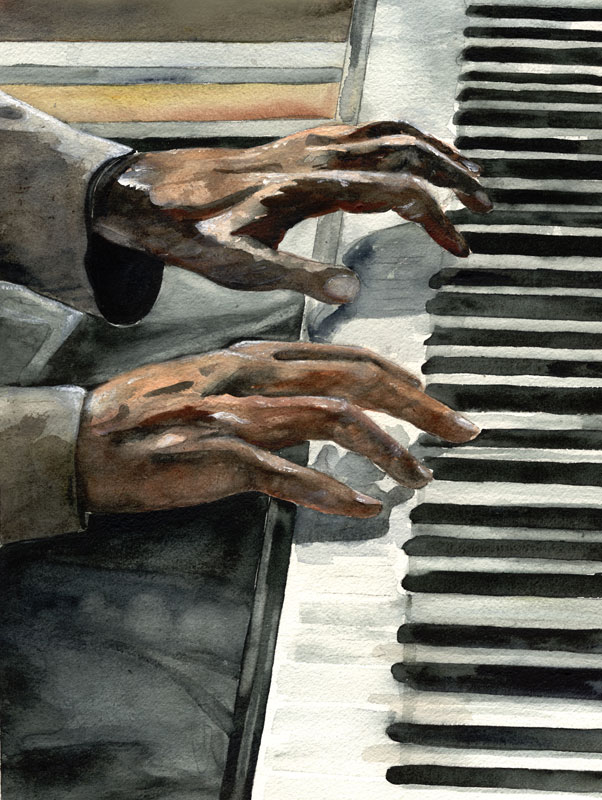 Dave Brubeck's Hands
(AKA, The Masters Hands)
Original: Not Available


     By the time of his demise in 2012, Dave Brubeck was one of only a handful of jazz musicians who could be considered household names. An NEA Jazz Master, he was a genuine ambassador of America's one indigenous art form, appearing in uncountable countries and venues. His appearance at the 2009 Pittsfield CityJazz Festival, during the 50th celebration of his "Take 5" hit, was his final performance in the Berkshires.
     On the evening of that performance, he signed the original and three reproductions of this watercolor painting of his hands. The original was donated to a fundraising auction for The Colonial; two of the three reproductions are in private collections. The proceeds for this final signed reproduction will be donated to Berkshires Jazz.
Click here for information about purchasing a Fine Art Reproduction of this image.
Silent Auction of final (of 3) reproductions of this image signed by Dave Brubeck. Click here for details.