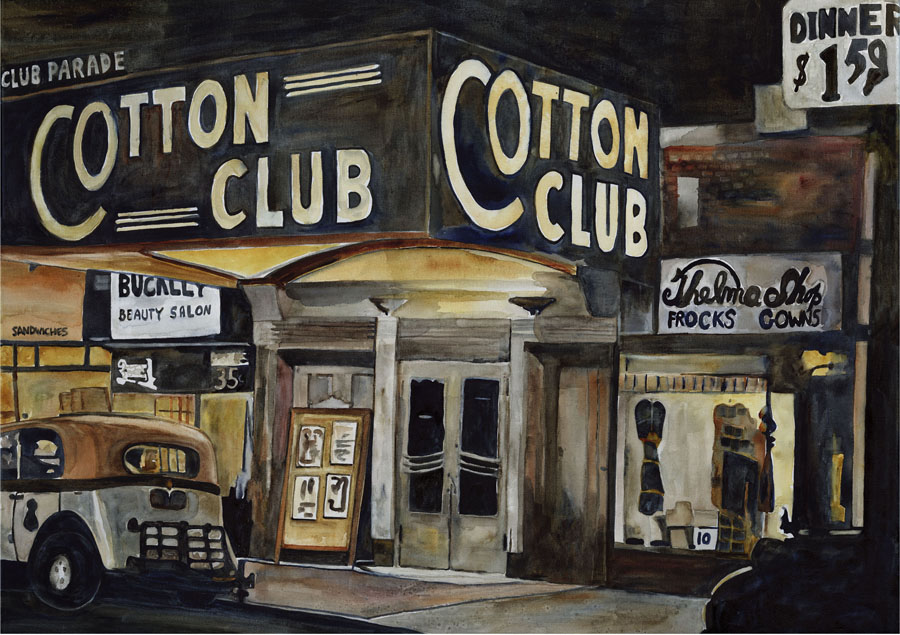 This legendary nightspot is a study in contrasts. Its very name implies the slave trade, yet the Cotton Club was a whites-only establishment… right in the middle of Harlem. A mainstay of the Prohibition Era, the club had a brief revival in Manhattan's theatre district in the mid-1930s. Its entertainment fodder was basically a musical revue, and Duke Ellington (and his Cotton Club Orchestra) often appeared there with dancer Mildred Dixon.
Medium: Watercolor on Stretched Canvas
Framed Size: 26" x 38"
Framed Price : $2000 (Available)
Click here for information about purchasing a Fine Art Reproduction of this image.