BERKSHIRE VISIONS
at the
Old Chatham Country Store
639 Albany Turnpike, Old Chatham NY

Marguerite Bride  &  Karen S. Jacobs
        Two Artists     Two Mediums
    Watercolor & Oil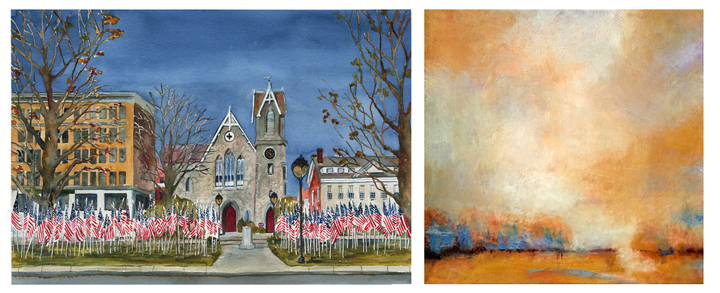 A lovely exhibit of watercolor and oil paintings by two Berkshire artists, with the  common theme of living and playing in the Berkshires. Beautifully curated and displayed in this charming little country store and cafe in the quaint village of Old Chatham, New York, you will see approximately 20 original works by Marguerite Bride and Karen S. Jacobs. 
Open for breakfast and lunch – treats for the belly and the eyes! 
For hours and directions, visit oldchathamcountrystore.com.
To see more of the artists' work, please visit their websites:
 karensjacobs.com       margebride-paintings.com
A number of pieces have sold and have been replaced with new works! Don't miss the show…it all comes down on Wednesday July 27!