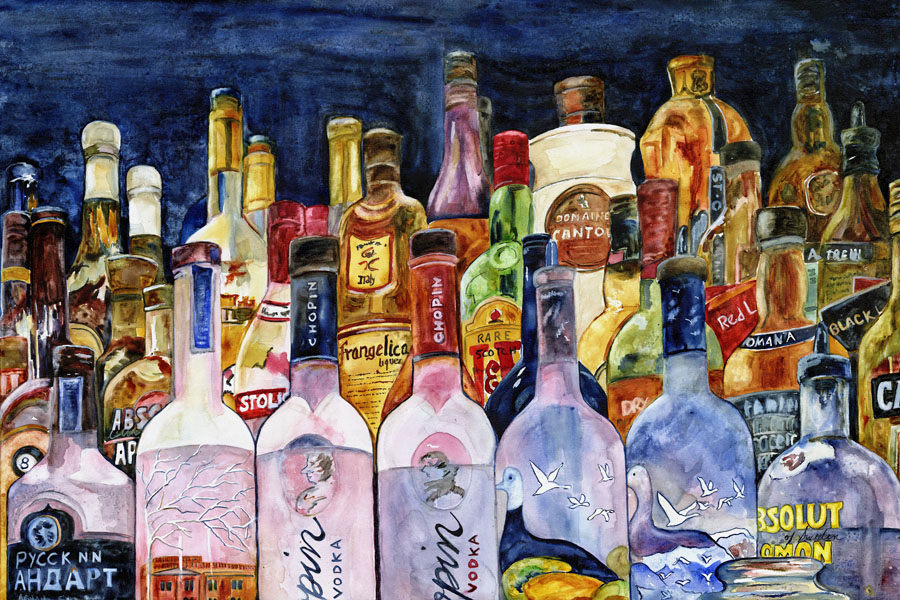 If these witnesses could talk, they could tell countless stories about the myriad jazz performers who have graced the stage or their followers who have occupied the seats — at Castle Street Café. As it is, their mouths are closed, except when bartender Mike concocts one of his special offerings. Jazz is on the bar menu each Friday and Saturday at Great Barrington's heralded restaurant and night spot.
Inspiration: Favorite local jazz haunt in Great Barrington — inspired by my own reference photos and visits to this particularly wonderful jazz bar and the people who work there.
Medium: Watercolor on Stretched Canvas
Size: 24" x 36"
Framed Price: $2000 (available)
Click here for information about purchasing a Fine Art Reproduction of this image.