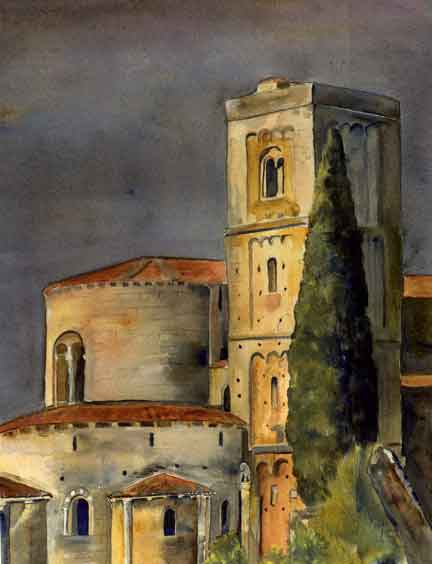 "Abbey Sentinel at Saint Antimo"
The cyprus tree stands guard by the Abbazia di Sant'Antimo, the Abbey of Saint Antimo, which lies at the foot of the small village of Castelnuove dell'Abate. The abbey, constructed in the 12th century, is made of soft, cream colored stone. The alabaster stonework on the inside glows when warmed by the sun.  This painting was done after a trip to Tuscany during the spring of 2002.
Original:  Sold
Fine Art Reproductions:  Available
Click here for information about ordering a Fine Art Reproduction or purchasing a painting.
Return to Italy Gallery.